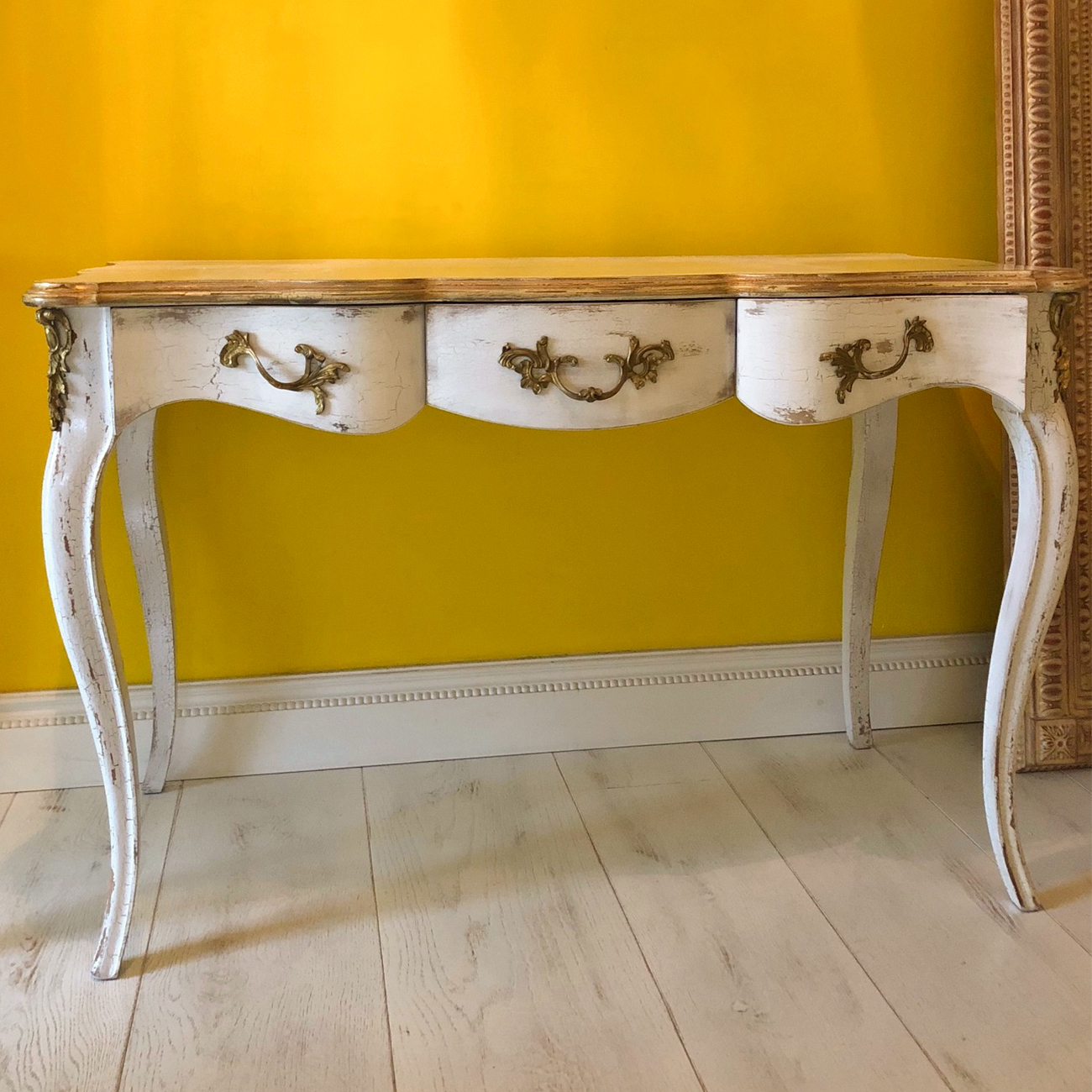 The console table is celebrating its comeback.
The narrow side tables have a long tradition and are a typical reception furniture. Our classic/modern style mix, often combined with a matching mirror frame, sweeten the coming home.
lots of different styles
elaborately hand-painted
refined with gold leaf
production on customer request
Individual pieces, custom-made.
Contact us for a individual offer.
Check our SHOP page for individual pieces in stock.